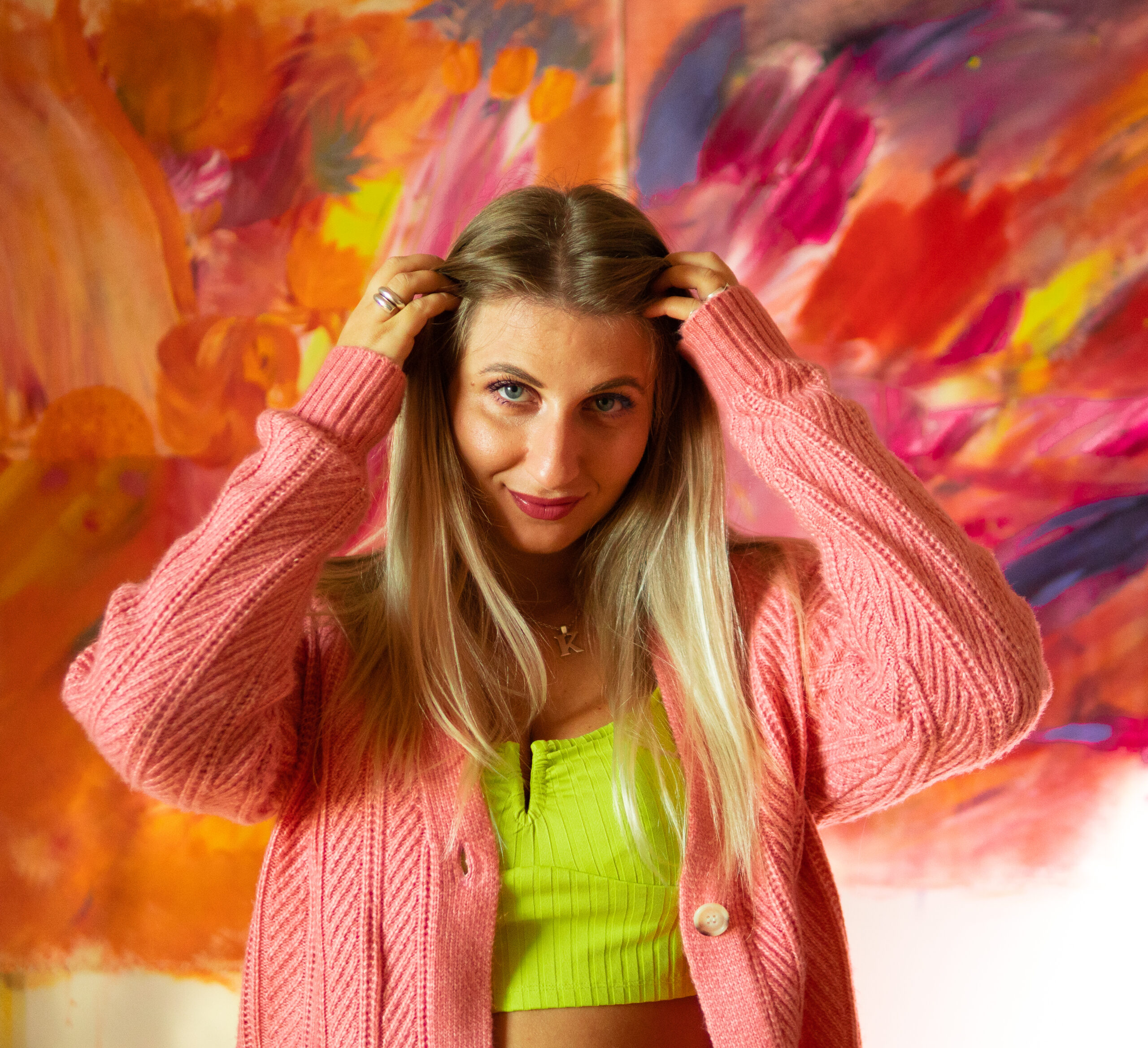 Kat Georgudis
Painter, Illustrator
Kat Georgudis is a Greek-Canadian artist who was born in Toronto and was reborn around the globe.
She has lived, worked and studied in multiple countries such as Finland, Canada, New Zealand and the UK. She believes that life led her to each of those places so she can connect the pieces and realise that her heart was settled within Art. Every single struggle and extraordinary moment evolved her true Artist Self by expressing the fine line between her darkest fears and brightest fantasies.
Her Art communicates women's empowerment, acceptance and freedom by experimenting with vibrant color compositions and textures. She invites you to dare and explore the next version of yourself by enjoying the endless journey of rediscovery.
2023
ARTWORLD Exhibition II (Upcoming Group Exhibition)
2022
ARCO I at OPBO Studio (Group Exhibition
ARCO III at Gazi Box (Group Exhibition)
"Keep evolving with your eyes closed and your soul wide open".